INSPECTION DRONES
Effective solution for inspection and management
WHAT IS A DRONE INSPECTION?
Drones have the advantage of reaching locations that are difficult, dangerous or even impossible for inspection teams to access. A drone can inspect a range of assets such as wind turbines, chimneys, building facades, structures, railways, plantations, etc.
Inspection drones are being integrated into various sectors such as oil and gas, energy, agriculture, infrastructure, public safety and mining.
BENEFITS IN DRONE INSPECTION
Reduce risks: The inspection equipment does not need to be placed in potentially dangerous situations, such as working at height. The drone carries out the data collection.
Cost cutting: Drones save, for example, the need for less labour through eliminating the need to put up scaffolding.
Minimise downtime: Keep operations and assets running while critical inspections are conducted.
Increase efficiency: Drone inspections decrease the amount of time required to inspect one or more assets.
More inspections: A Drone inspection offers a more cost-effective and efficient solution – allowing for frequent checks.
Better data: Drones collect quality data, which can be archived to create a detailed record of an asset's life cycle.
Versatility: Certain drones, such as the Matrice 300 RTK, can be integrated with a variety of payloads to collect data (example: thermal, zoom and LiDAR).
TYPES OF DRONE INSPECTION

Inspecciones visuales con drones
Visual inspections with drones
Thermal inspections with drones
Photogrammetry and mapping with drones
OIL AND GAS INSPECTIONS WITH DRONES
Drones help oil and gas professionals inspect and manage assets, such as refineries, storage tanks, offshore platforms and chimneys, with minimal downtime and without compromising equipment safety.
DRONE POWER LINE INSPECTION
Drones offer an effective solution for inspecting and managing transmission lines, faster, more efficiently and safely. Performing an automated inspection with a drone can save between 30% and 50% of costs and time.
By resorting to the use of a drone, power line inspectors can:
Assess the condition of all components of a power line.

Cover large areas more quickly.
Cover large areas more quickly. Inspections are carried out from a safe distance, with the drone's cameras (zoom, thermal, LiDAR and 4K images) providing important information.
Collect data in real time for quick insight and decision making
Automate missions with ease.
Higher resolution visual inspections than ground inspections.
Towers continue to operate during inspection.
DRONE CONSTRUCTION INSPECTIONS
Drones can be used in the construction industry to monitor progress on site, check for errors, take measurements and compare actual construction with design plans.
As a result of drone inspections, companies can build 2D maps or 3D models to obtain accurate and highly detailed visual representations.
Drones can inspect the works to detect any safety or maintenance issues (a damaged section of perimeter fence or the use of a thermal camera to detect an overheated tank, for example).
UTILITIES AND INFRASTRUCTURE INSPECTIONS
Utilities and infrastructures cover assets such as: roads, bridges, telecommunication towers and railways, among others. Drones are used in this sector to carry out periodic maintenance checks or after natural disasters.
One of the main advantages of using drones for utility and infrastructure inspections is the ability to capture quality data quickly, safely and relatively cheaply.
When it comes to bridge inspections, drones can collect the necessary data in a single flight, or in a series of flights, performing follow-up inspections.
AGRICULTURAL SURVEILLANCE WITH DRONES
Agriculture surveillance with drones
With drones and their sophisticated range of sensors, farmers can increase yields, monitor and inspect crop growth, etc.
Farmers can build 3D models of the land to better understand irrigation conditions or use a drone to provide regular updates.
Drones provide real-time information and are non-invasive to crops.
Assets for inspection include: Crops; Irrigation; Soil conditions; Soil health; Livestock.
DRONE PROGRAM IN PUBLIC SAFETY
UAVs are critical during a live incident thanks to their ability to provide real-time imagery and vital situational awareness, contributing to a more effective response and keeping teams out of harm's way. Officers can use drones to inspect the scene of a crime or accident.
DRONE INSPECTIONS IN MINING
The mining industry is one of the fastest adopters of drone technology and it's easy to see why. Mines are dangerous and hostile environments where drones allow for fast and accurate data collection while maintaining employee safety.
Drone inspections can be used throughout the entire lifecycle of a mining operation, from mapping areas of interest and blast sites.
CHEMICAL INSPECTIONS WITH DRONES
Drones have the advantage of being able to safely access damaged or dangerous areas and collect unique aerial views of a disaster area. Drones can quickly capture high-resolution visual images and easily share them with insurers, providing a true and clear record.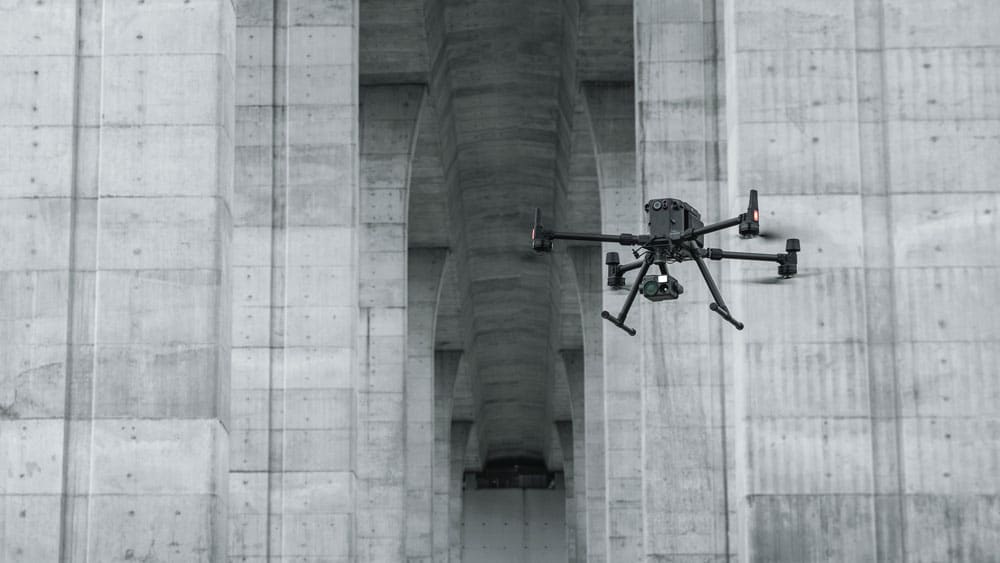 DRONE PROGRAM IN PUBLIC SAFETY
Drones have the advantage of being able to safely access damaged or dangerous areas and collect unique aerial views of a disaster area. Drones can quickly collect high-resolution visual images and easily share them with insurers, providing a clear and accurate record.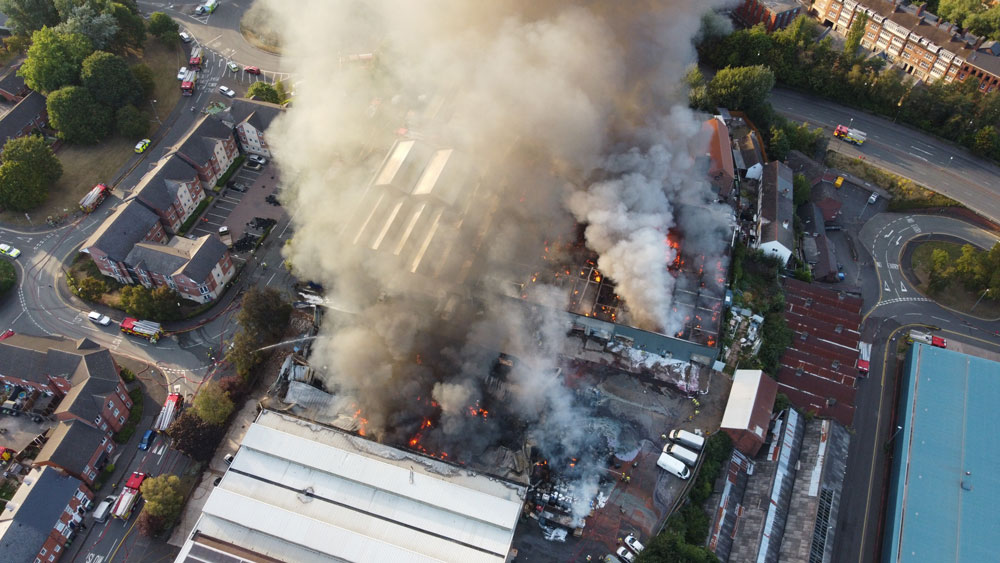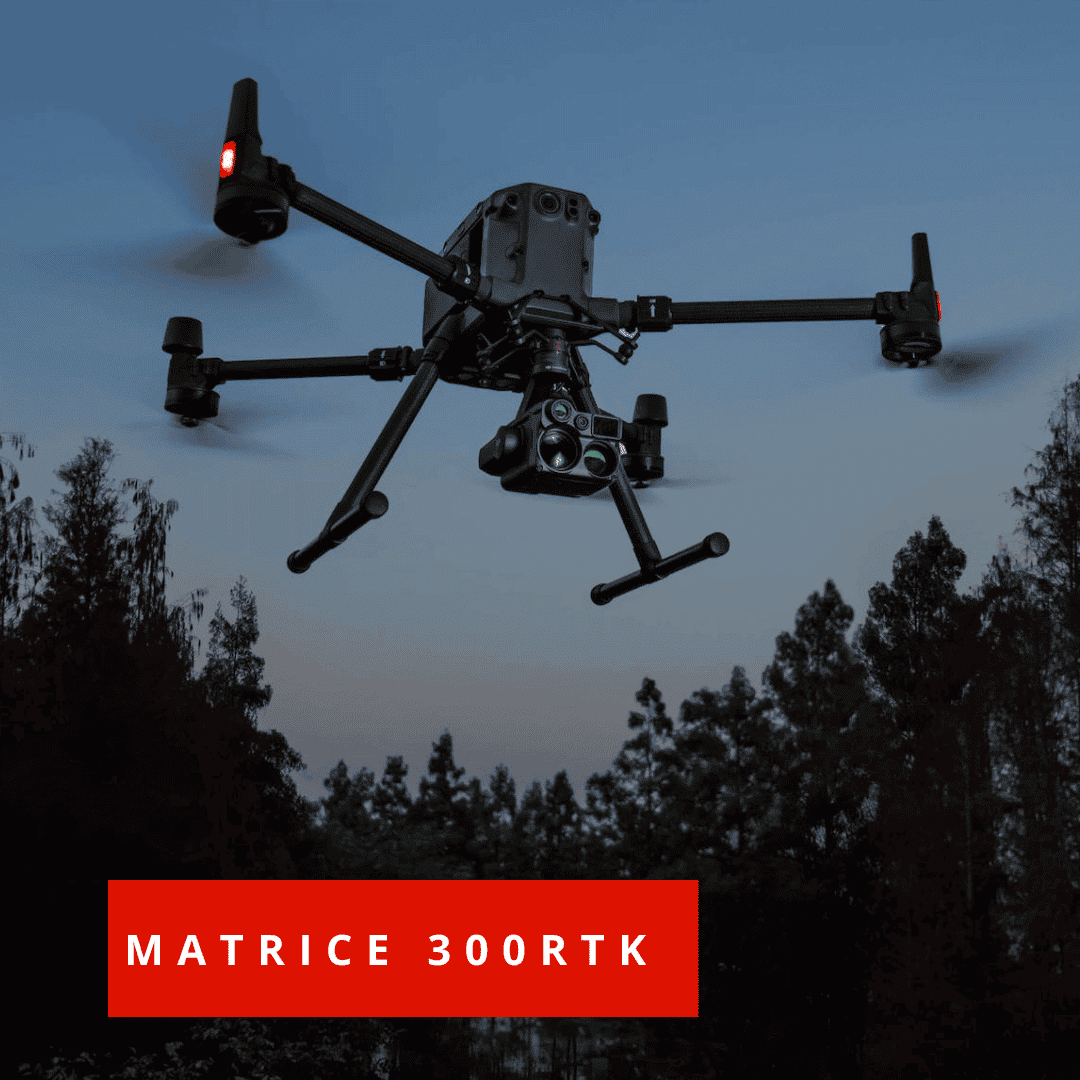 COMBO MATRICE 300 RTK
1x DJI Matrice 300 RTK
6x Bateries
1x Charger
1x Zenmuse H20T
Why should you consider drone technology in inspections?
It's part of your job to see when a drone can be used to collect data instead of traditional methods like rope access. Improve your company's overall efficiency with safer, more effective and more cost-efficient recommendations.
How are drones used for inspection?
Using a drone to conduct a visual inspection means that the drone's camera serves to act as the eyes of the inspector. Visual data is collected by the UAV and then reviewed in detail by the inspector. For example, thermal cameras can identify heat leaks from a building or be used to locate people.
What is an inspection drone?
Drone inspections are being carried out in almost all sectors that require visual inspections as part of maintenance procedures. Using a drone to collect visual data on the condition of an asset helps inspectors avoid putting themselves in dangerous situations.
Are drones eliminating the need for traditional inspection methods?
No. he use of drones enables effective and faster inspections, where high quality data can be obtained in dangerous environments. Once the initial inspection has been carried out, such as locating a fault on a wind turbine, it will always be necessary to send an employee for mechanical repair.
What kind of quote do I need?
We can offer a complete inspection solution that includes training, hardware and software. Please contact us. Please contact us.