DJI TERRA
Capture, analyse and visualise your environment
DJI Terra is easy-to-use mapping software designed to help you turn drone data into digital assets.
It offers unmatched efficiency and user experience, allowing you to import images in bulk and use multiple graphics cards simultaneously, all in the same intuitively designed interface.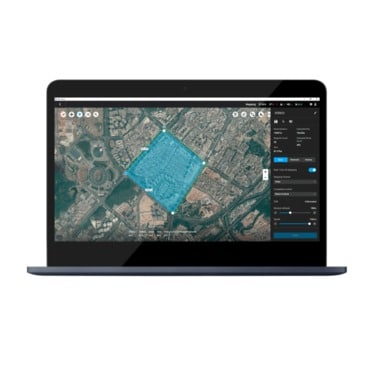 SCAN EVERYTHING AROUND YOU
Construction: Collect, measure and analyse data accurately.
Infrastructure: Easily perform detailed inspections on more complex assets and structures.
Energy: Safely inspect assets and vertical structures.
Public Safety: Achieve rapid response time.
Agriculture: Manage your farm to generate more revenue.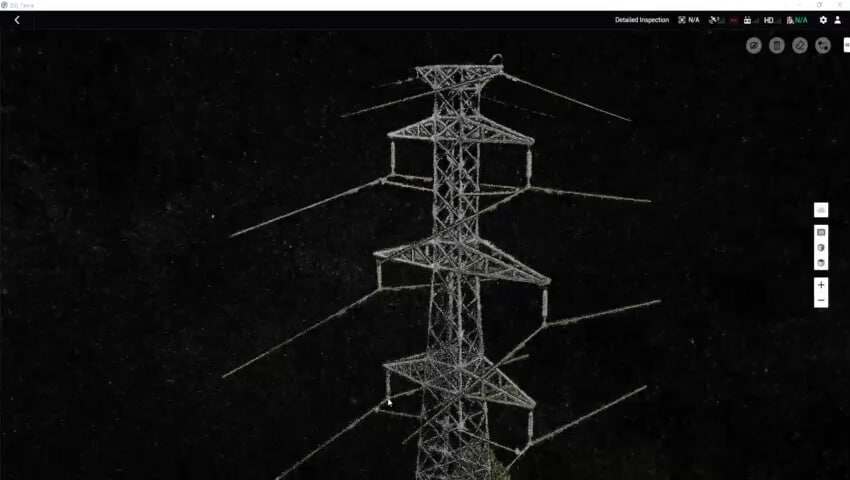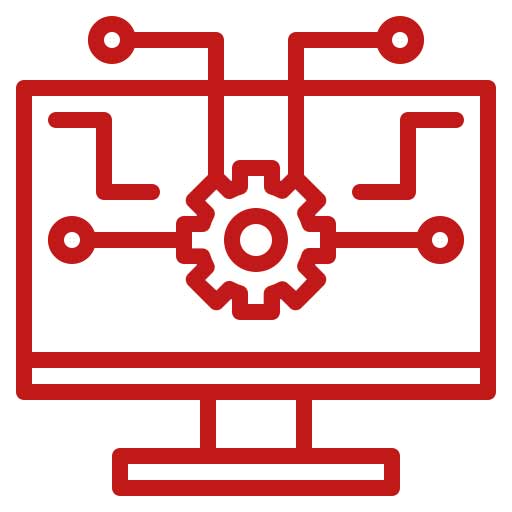 Waypoint mission planning: Create flight paths using pre-defined waypoint actions and adjustable parameters such as altitude, speed, tilt angle and drone heading.
Area mission planning – Can automate more complex missions, enabling the capture of imagery that can be processed to produce maps and models for analysis.
Oblique mission planning: Enables a 3D model dataset to be captured by setting the camera angle at a slanted angle, providing a clearer view of the asset.
Corridor mission planning: Create automated flight missions on roads and railways by simply drawing a line on the map. You can choose to create high-definition 2D maps and 3D models, or just quick overviews. You can choose to create high-definition 2D maps and 3D models, or just quick overviews.
Detailed survey mission planning: generate waypoints and flight paths based on single or multiple points selected in a local 3D model or point cloud. The camera view is displayed on the screen to enable better waypoint selection and more efficient flight path planning.
CONTINUOUS WORKFLOWS. ACCURATE RESULTS
Import images with ease;

Massive processing of up to 400 images/1GB RAM;

3D models with absolute accuracy by defining ground control points (GCP);

Convert map and model coordinates to over 8500 major coordinate systems;

Incorporate POS data, GCP or both to create more accurate georeferenced maps and models.
Real-time mapping: generates a 2D orthomosaic of the selected area in real time.

2D reconstruction: generate high-resolution orthomosaics for detailed and accurate measurement results.

2D multispectral reconstruction: generate radiometrically calibrated reflectance maps for remote sensing studies and more. Produce vegetation indices, including NDVI and NDRE.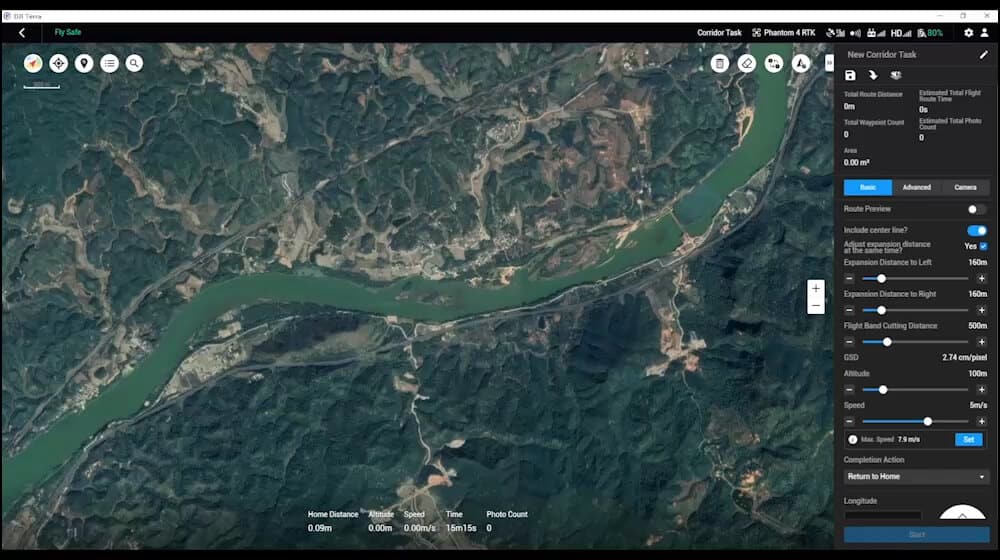 Real-time 3D mapping: Quickly render and visualise a 3D model of the mapped area.

3D reconstruction: Get sharp, realistic representations in a variety of industrial applications, whether it's reconstructing accidents, recreating fine power lines and complex vertical structures.

LiDAR data processing: Process point cloud data captured by Zenmuse L1 in DJI Terra. Calculate POA data, merge point cloud and visible light data, export point clouds in standardised formats and generate fieldwork reports.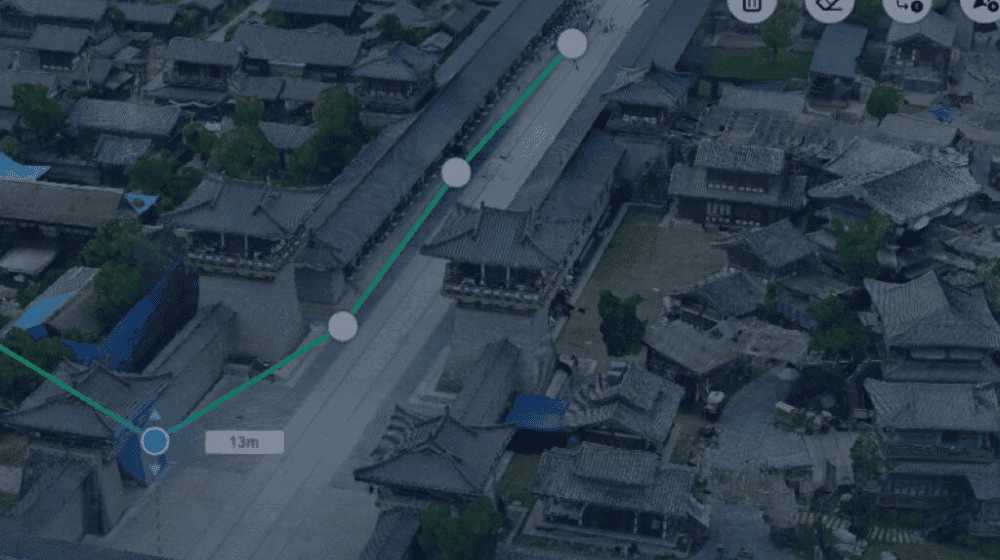 2D and 3D measurements: Acquire key dimensions in a variety of terrains with easy-to-use analysis tools that allow you to obtain a variety of measurement data based on linear, area and volumetric measurements.

Annotation: edit measurement labels on existing models, which can be used for reporting and improved communication on ongoing projects.

Photo inspection: Carefully inspect each photo of the model so that critical real-world elements can be identified and highlighted.
The beginning of the next generation of mapping solutions
Online mode
Connect devices to the Internet on a regular basis to check permissions and use payment functions.
Offline mode
For users with high information security requirements, the payment functions can be used without connecting the devices to the Internet.
Frequently asked questions about DJI TERRA software
Which drones and payloads work with the DJI Terra?
For full use of the software, including flight planning, you need to use one of the DJI drones listed below. If you are only using the software for data processing, you can use any drone that collects data, regardless of brand. Drones and sounds fully compatible for use of the flight planning function:
Phantom 4 RTK
Zenmuse P1
Zenmuse L1
Zenmuse X
What features are included in the PRO licence?
Real-time 2D mapping

Agricultural application

KML file import

2D reconstruction (field)

2D reconstruction (urban)

2D multispectral reconstruction

Output coordinate system

ROI reconstruction

TPV image import

Multi-GPU reconstruction

3D reconstruction

3D mission planning

3D point cloud rendering

GCPs
What do I need to get started with DJI Terra?
A compatible drone (DJI Phantom 4 Series or Matrice 300 RTK with P1, L1 or X7 and multiple batteries); a laptop, microSD card and card reader; a compatible cable.