CONSTRUCTION DRONES
Evaluating large projects and providing detailed data to architects
BENEFITS OF DRONES IN THE CONSTRUCTION FIELD
Initial site survey and measurements:
Ability to evaluate large construction sites and provide detailed data to architects and contractors before they are on site.
Construction mapping and modeling:
Drone data can be converted into detailed maps and 3D models to aid project tracking and accurate measurement of distances, surfaces, elevations and volumes.
Follow-up:
Access data in real time. Ideal for monitoring progress and detecting possible errors.
Inspection:
Inspect roofs or building facades and collect information with zoom or thermal cameras.
Safety and maintenance:
Drone images can highlight any problems at the place. A drone with a thermal camera can detect problems such as overheating of a tank, which may go unnoticed by the naked eye.
Hard to reach areas
Drones eliminate the need for workers, which improves workplace safety.
PROJECT MANAGEMENT OPTIMIZATION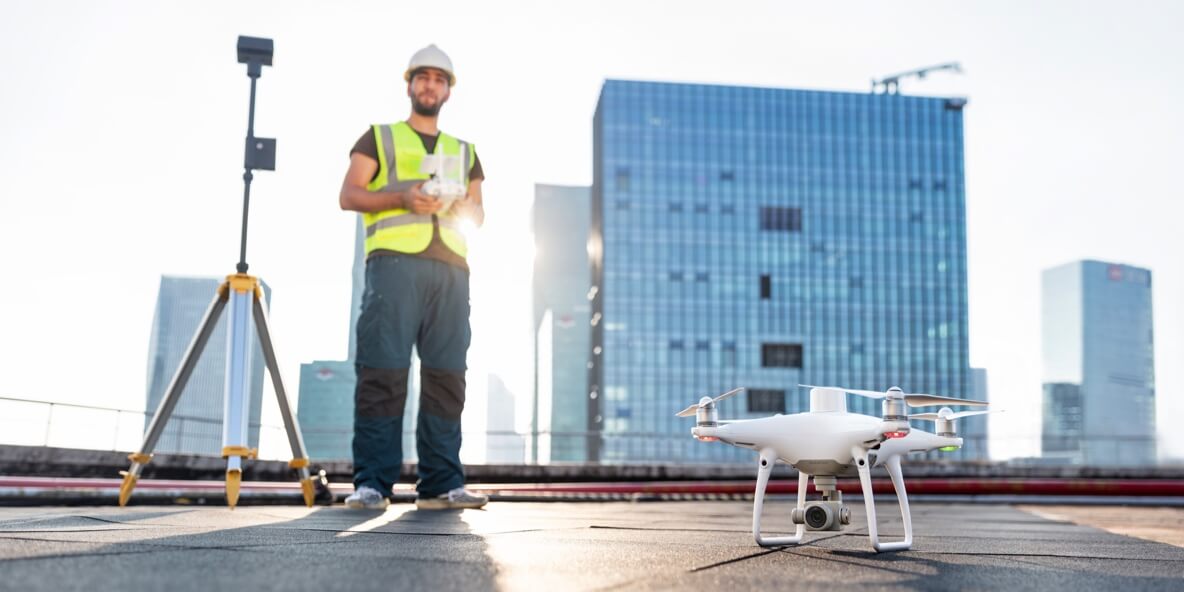 Aerial data simplifies communication, keeping the team up to date on the status of the situation. Anybody can access this information remotely.
IMPROVES EFFICIENCY
Thanks to drone technology, accurate data can be collected in a single flight, saving time and labor. Drones can also increase efficiency when it comes to on-site inspection, capturing high-quality aerial images quickly and safely.
Create detailed plans to obtain practical information
In a single flight, a drone can capture a large amount of accurate information, such as sharp, clear visual images and georeferenced data that can be processed with photogrammetry software. This is useful for:
Construction of digital terrain and surface models
Perform mass, distance and volume calculations

3D building information modeling and reconstruction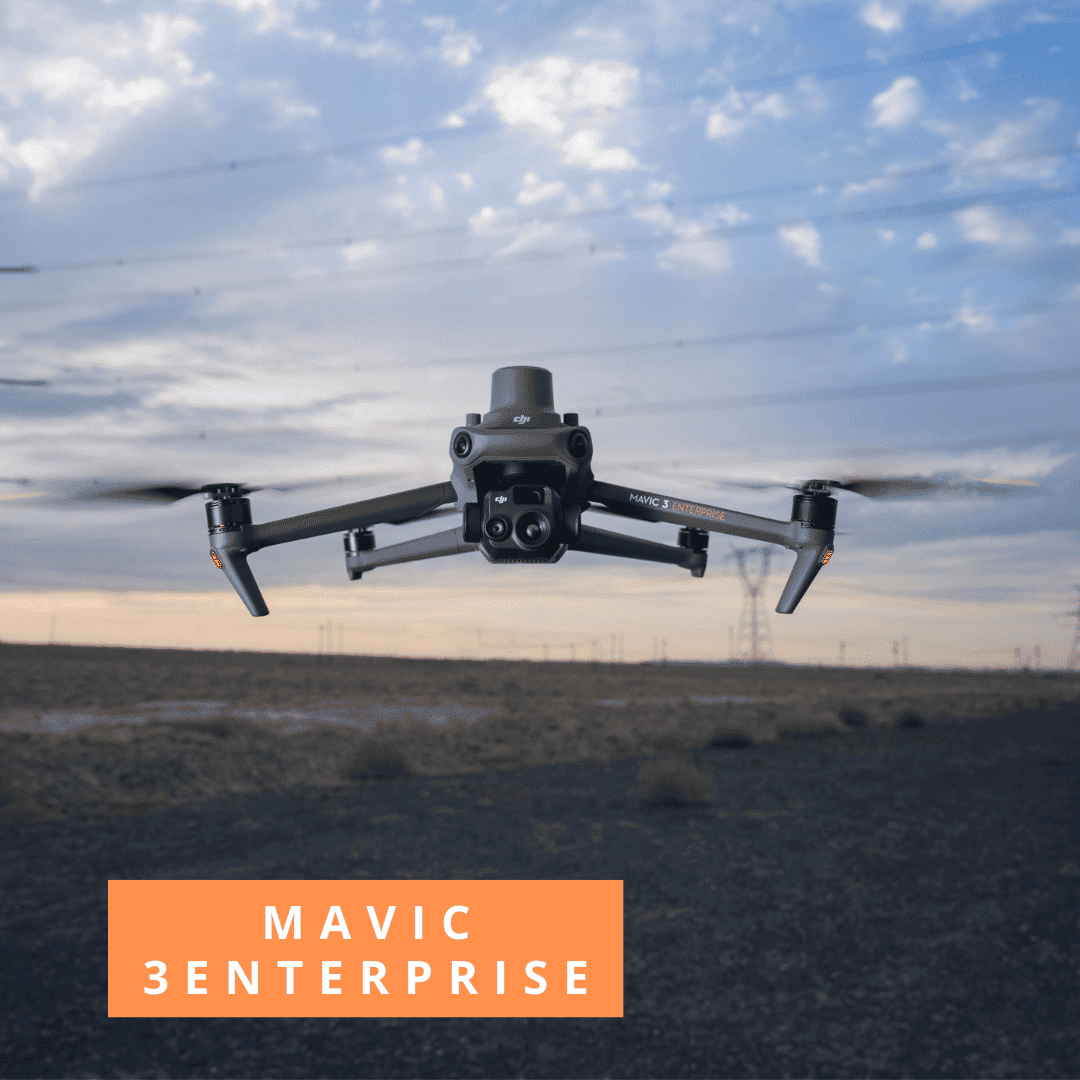 COMBO MAVIC 3 ENTERPRISE
1x Dron Mavic 3 Enterprise
1x RTK Module
1x Battery
1x D-RTK2
1x Tripod
1x Pix4D Mapper (optional)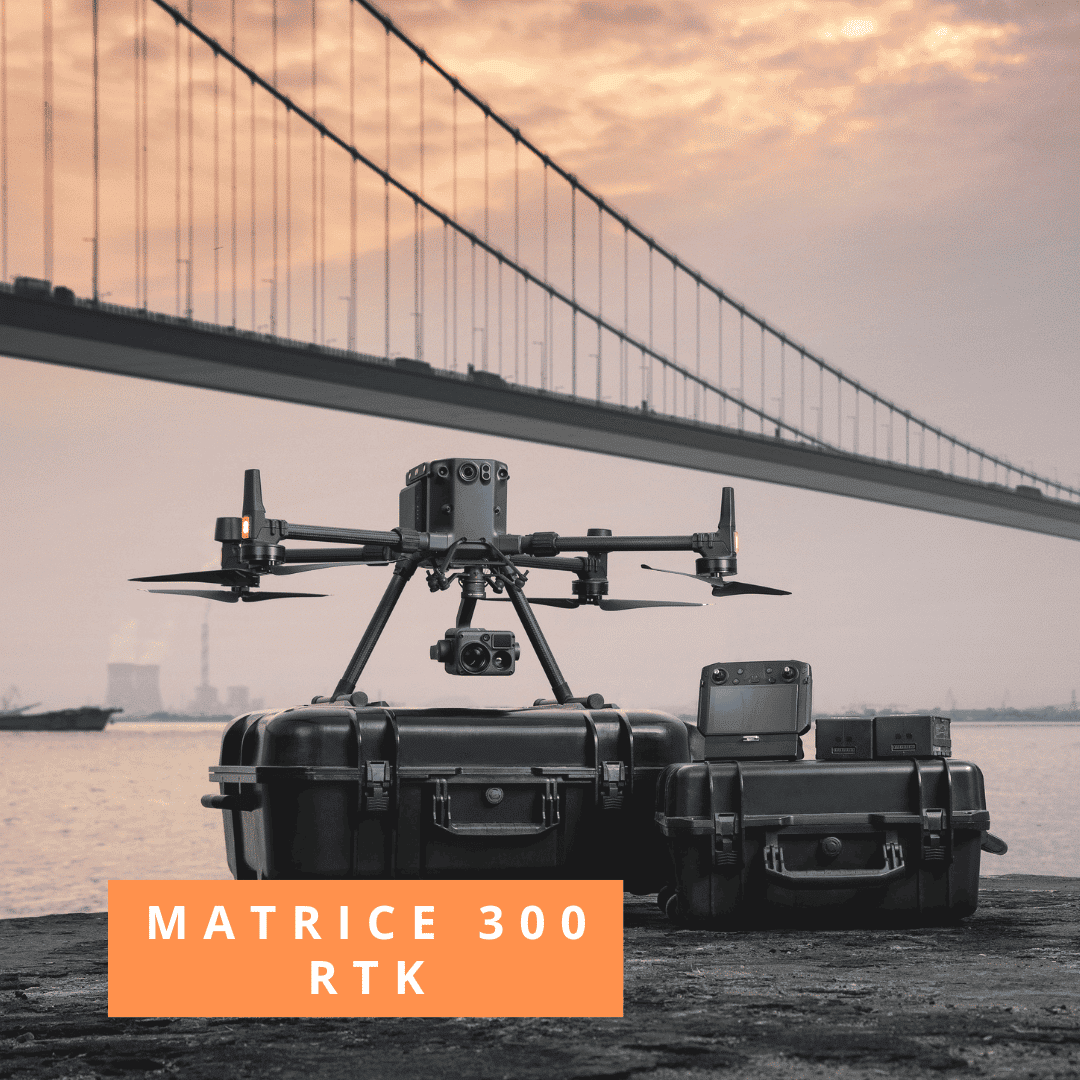 COMBO MATRICE 300 RTK
1x Dron Matrice 300 RTK
6x Battery
1x TB60 Battery
1x Zenmuse P1
1x D-RTK
1x Tripod
1x Pix4D Mapper/Matic (optional)
What are the advantages of using drones in construction?
Drones have many advantages for workers in the construction industry. They increase efficiency and improve safety while collecting accurate data. Construction teams can draw on this data for a variety of purposes, such as updating a project, tracking errors, communicating and simplifying decision making.
What is the accuracy of drone mapping in construction?
Drone surveying solutions can produce varying degrees of accuracy, depending on project requirements. In an independent study conducted by DroneDeploy, the DJI Phantom 4 RTK achieved a relative vertical accuracy of 2 cm and a relative horizontal accuracy of 1.20 cm.
Which drone is best for construction?
That depends on requirements, but DJI has a wide selection to choose from. The DJI Phantom 4 RTK is a compact and complete low altitude mapping solution, while the drones in the Matrice range offer a robust and versatile solution, providing operators with the option to integrate different payloads, including zoom and thermal cameras. For a lighter solution, the Mavic 2 series drones offer a variety of options.