TRINITY F90+
The eVTOL mapping fixed wing for professionals
Is a drone a drone? It's not that simple
"Automatic transition aircraft" is what Quantum-Systems calls this innovative and patented category of drones. After vertical take-off and reaching the desired flight altitude, the drone has a short transition phase. During this transition phase, the rotors, driven by electric motors, move from the vertical take-off position to the horizontal flight position.
The Trinity F90+ can fly as efficiently as a fixed-wing aircraft, but allows for easy vertical take-off and landing. No additional runways or equipment are required for take-off or landing. This means reduced damage to the UAV and sensors, which prolongs the life of the product.
Easy and safe: Trinity F90+ and the remote control work together to automatically perform the flight while providing emergency cancellation capabilities.
Reliable and integrated design: The Trinity F90+ is designed as a product that meets the requirements demanded by professionals. You can see the result in every detail.




Wide range of high precision sensors, e.g. dual RGB and NDVI.
PPK included in the ground reference station – iBase QS.
Powerful motors provide safety in all situations.
ADS-B sensor allowing real-time reading of air traffic.
Control with a range of up to 7 km and 2.4 GHz telemetry.
ADS-B S-Mode transponder (optional).
Whether in the agricultural sector, in the mining business or in the inspection of industrial plants and construction progress, data can be captured in less time compared to conventional systems such as multi-rotor systems.
Flight range up to 100 km (62 mi)

Command and control range up to 7.5 km (7.5 mi)
90 min or more range (if unlocked)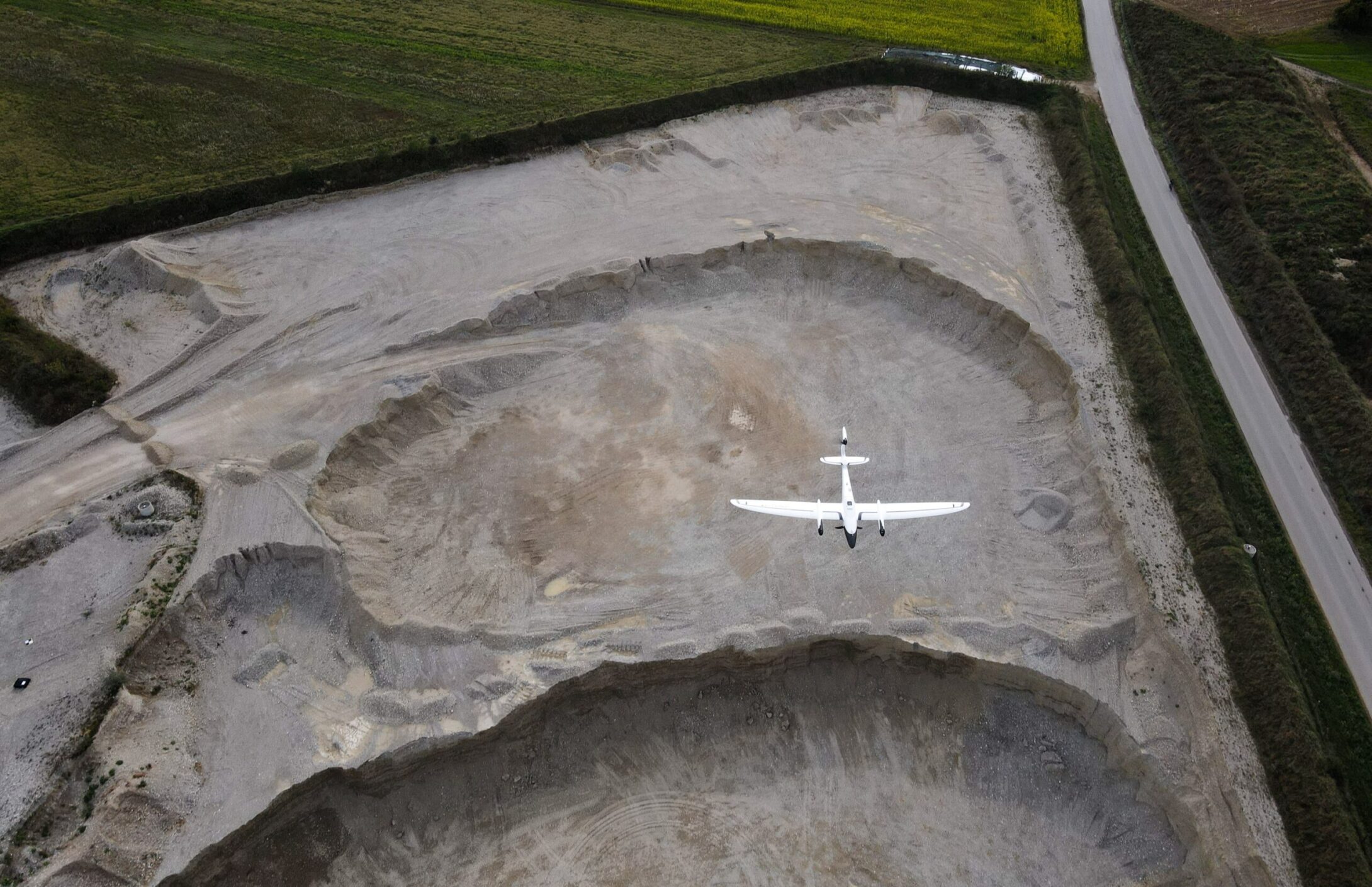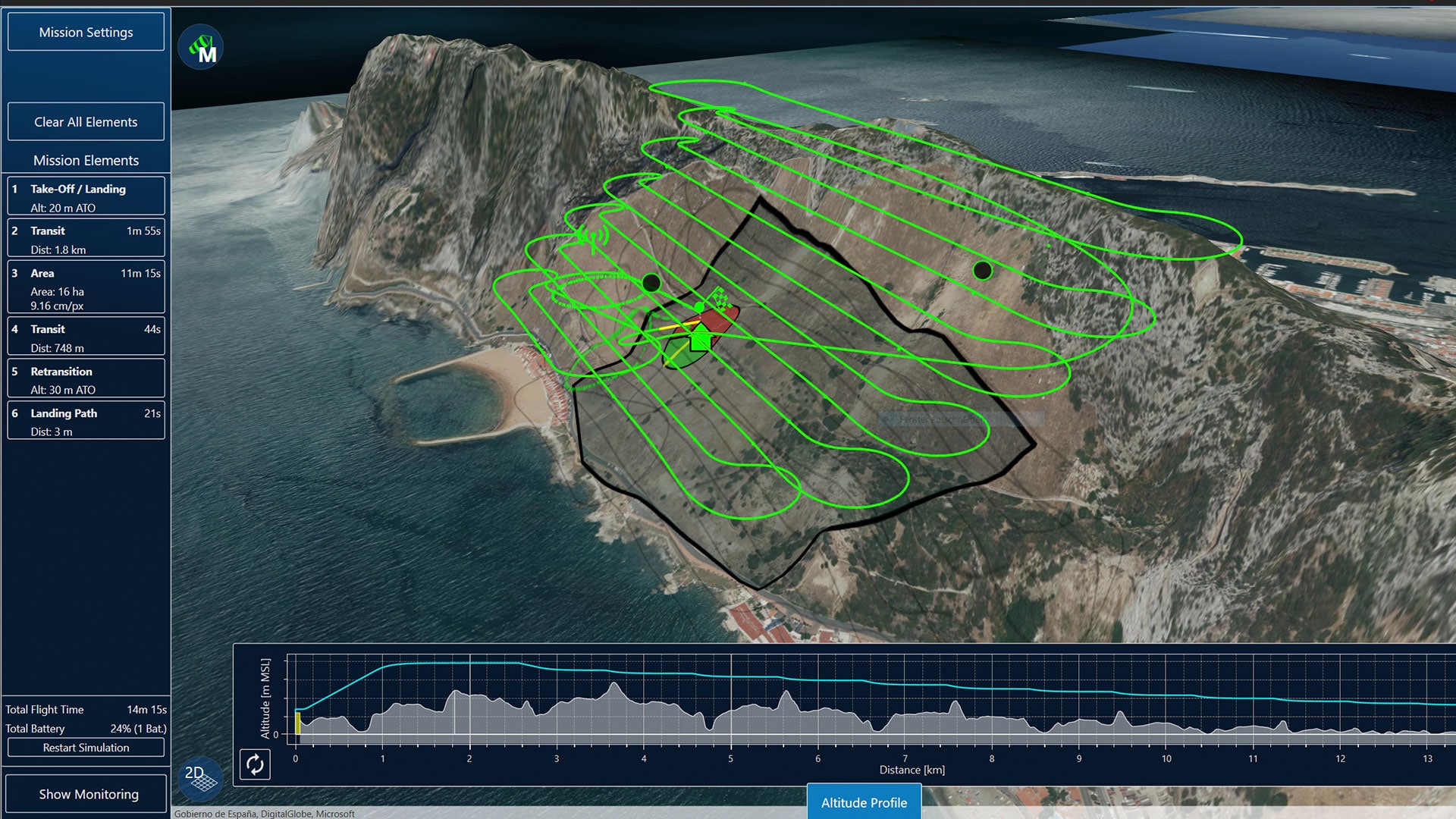 QBASE 3D: MISSION PLANNING AND FLIGHT SUPERVISION
QBase 3D is Quantum-Systems UAS' aerial survey mission planning platform. It automatically generates efficient flight paths after observation areas and mission parameters have been set with just a few clicks.
This software provides accurate aircraft and mission status information in real time to ensure flight safety and mission success.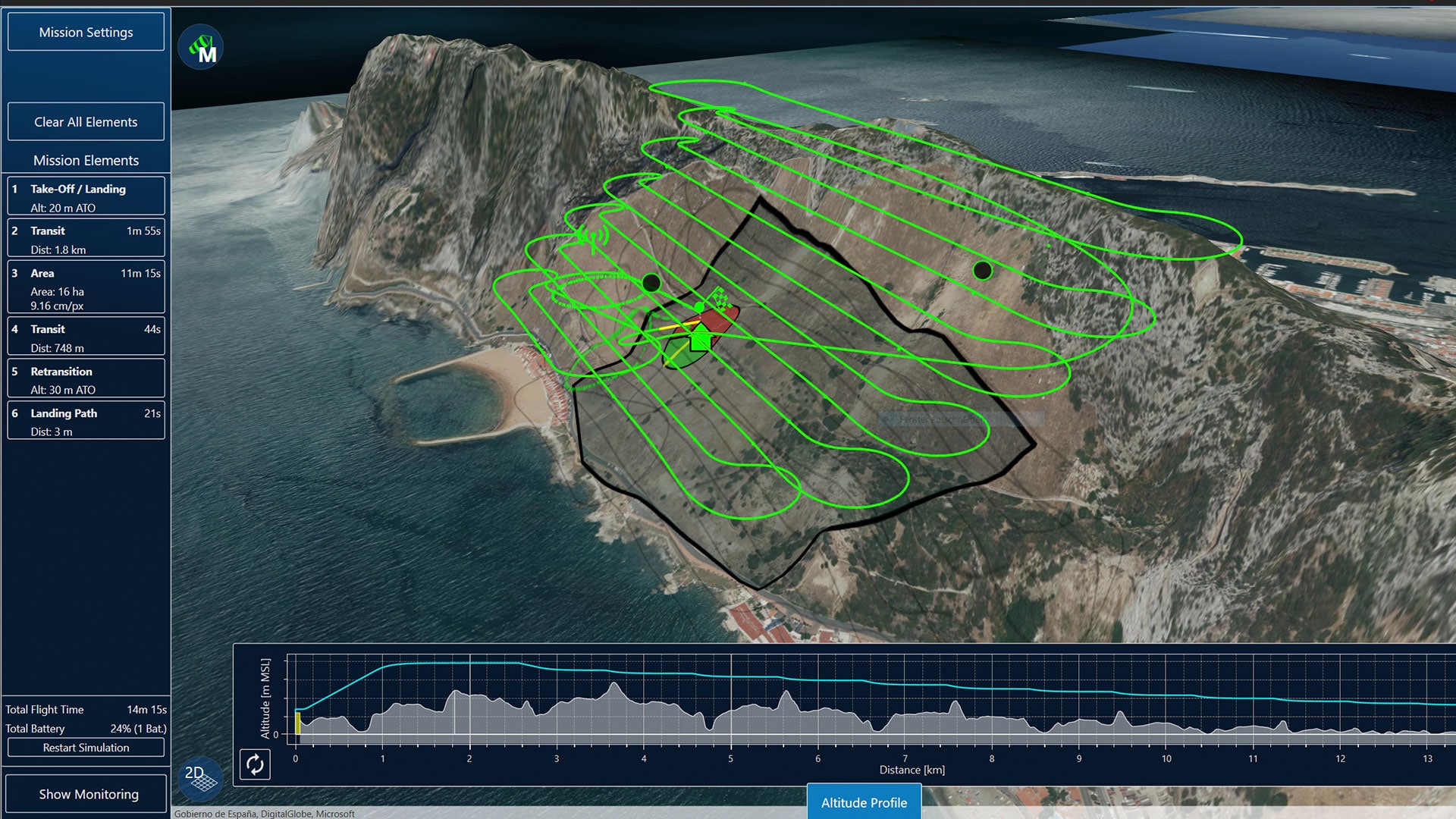 iBase – GNSS REFERENCE STATION
iBase is an entry level GNSS reference station. It automatically records ground GNSS reference measurements to a file on a micro SD card. This file allows post-processing software to perform PPK processing of the data collected in flight. All Trinity F90+ UAS are equipped with the necessary accessories to produce PPK. This includes iBASE, cables, batteries and QBase 3D post-processing software.
Choose from a variety of available payloads
All payloads available for Trinity F90+ are compatible without compromise and can be interchanged in seconds. RGB, multispectral, thermal and LiDAR, you decide.
ACCESSORIES
Payloads:
Qube 240 LiDAR

UMC-R10C + RedEdge-MX – Dual Payloads
MicaSense Altum
MicaSense RedEdge-MX
Sony UMC-R10C
Sony RX1R II
MicaSense RedEgde Dual
Thermal (coming soon)
SPECIFICATIONS
Max. take-off weight: 5.0 kg (11.0 lbs.)

Max. flight time: 90 min
Max. range = Area: 100km = 700ha (62 mi = 1730 ac)
Command and Control Range: 5 – 7.5 km ** (3.1 – 4.7 mi)
Payload (with compartment): max. 700 g (1.54 lbs)
Optimal cruising speed: 17 m / s (33 knots)
Wind resistance (ground wind): up to 7 m / s (13.6 kn)
Wind resistance (in cruise flight): up to 12 m/s (23.3 kn)
Temperature endurance (UAV): -12 °C to 50 °C (10.4 °F to 122 °F)
Range: 2,394 m (7.48 ft)
Shipping Carton Dimension: 1002 x 830 x 270 mm (39.4 x 32.7 x 10.6 inches)
WHAT DOES THE TRINITY F90+ INCLUDE?
1 x Trinity F90 + UAV

1 x remote control
1 x Intelligent Battery
1 x smart charger
anti-collision lights
1 x ADS-B IN
1 x iBase, cables and battery
1 x QBase software (for pc or tablet with Windows 10)
1 x carrying case
* Includes 1 year warranty.