RedEdge-MX Blue (DISCONTINUED)
The same reliable performance of RedEdge-MX, with a new blue costal wave, a new green wave and three new waves in the red spectrum area. The five new RedEdge-MX Blue bands are the perfect upgrade for RedEdge-MX users who need higher spectral resolution, for example for species classification and direct comparison between satellite and drone data.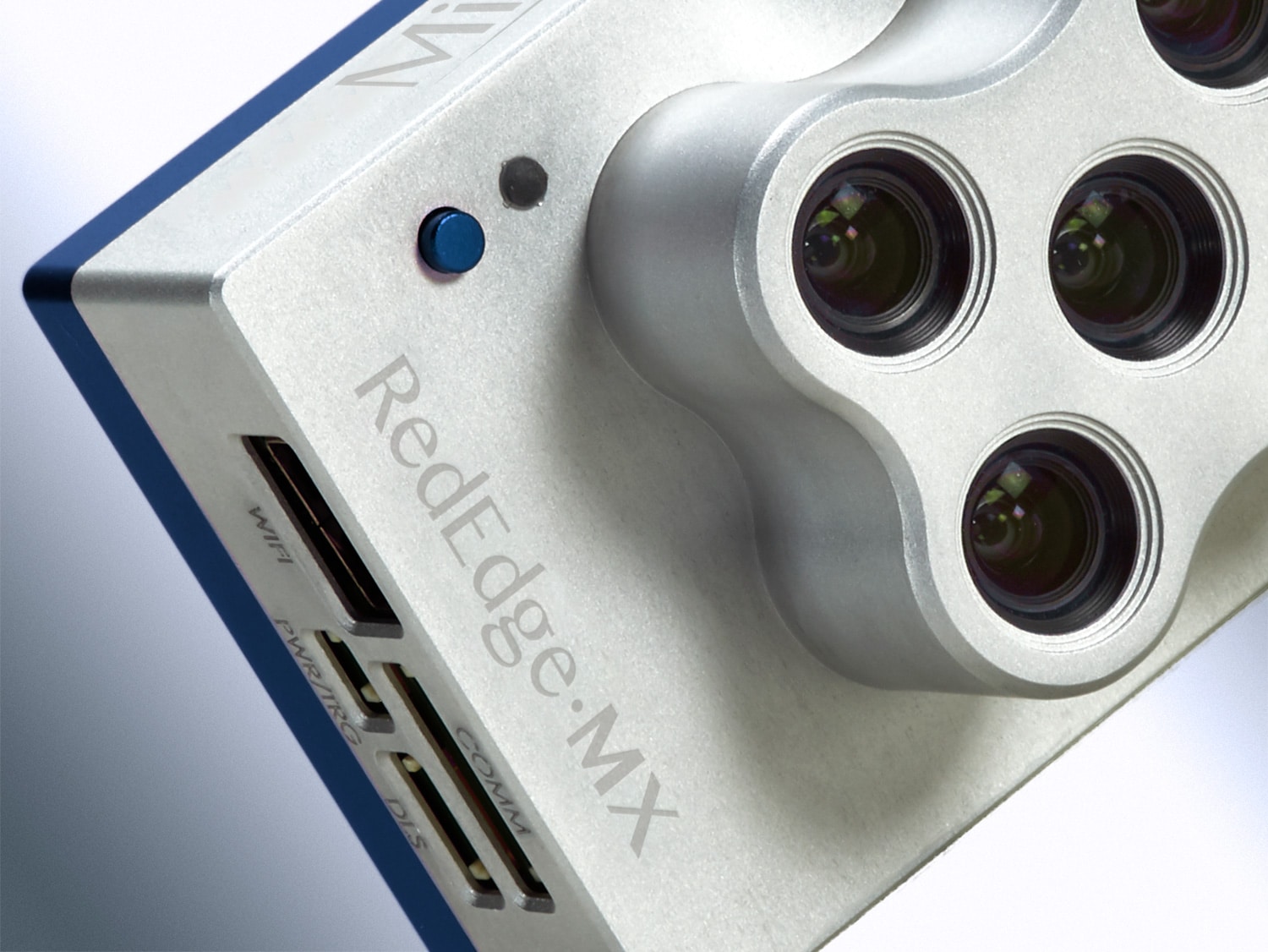 Data is easily processed with Pix4D, Agisoft and other MicaSense data partners.
Double the bands for dual analytical capability.
Monitor shallow water environments with the new coastal blue aerosol band.
Perform detailed analysis of chlorophyll efficiency or red edge slope with the new bands.
TWICE THE BANDS, TWICE THE RESOLUTION
The dual-camera system synchronises the capture of all 10 bands, allowing the creation of multiple indices and new analyses. During processing, bands from any camera can be used interchangeably.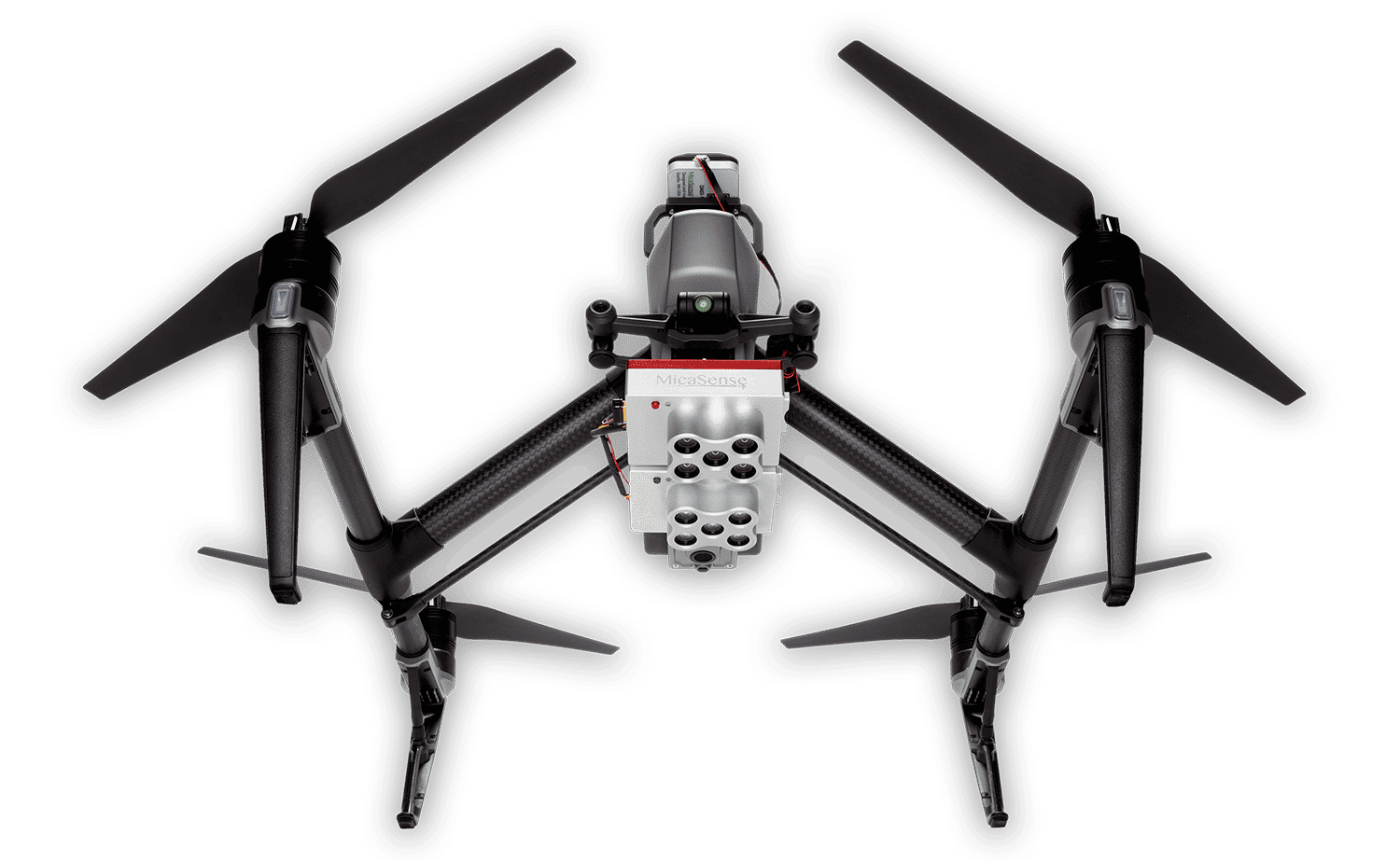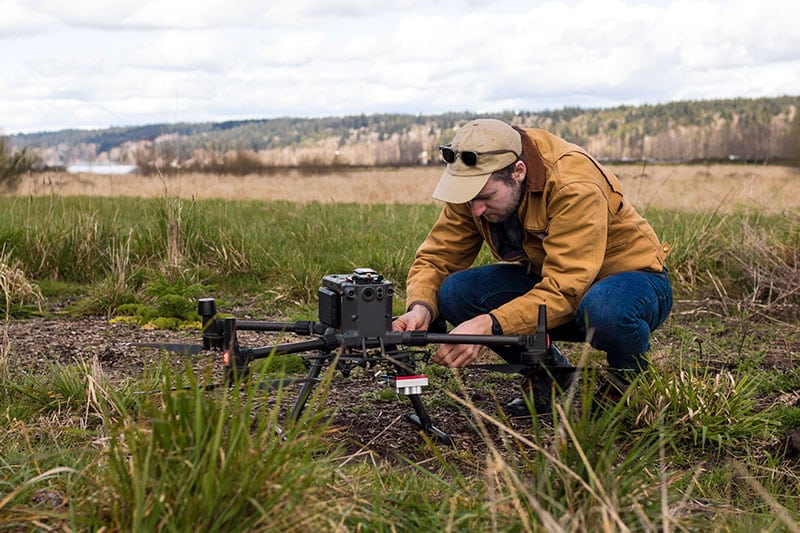 WORKS WITH YOUR EXISTING DRONE AND SOFTWARE. FLY, PROCESS AND ANALYSE.
Compatible with various drone models, it comes standard with a DJI drone integration kit. As both cameras are versions of RedEdge-MX, flight planning and data processing can be done with the standard tools already available in the industry.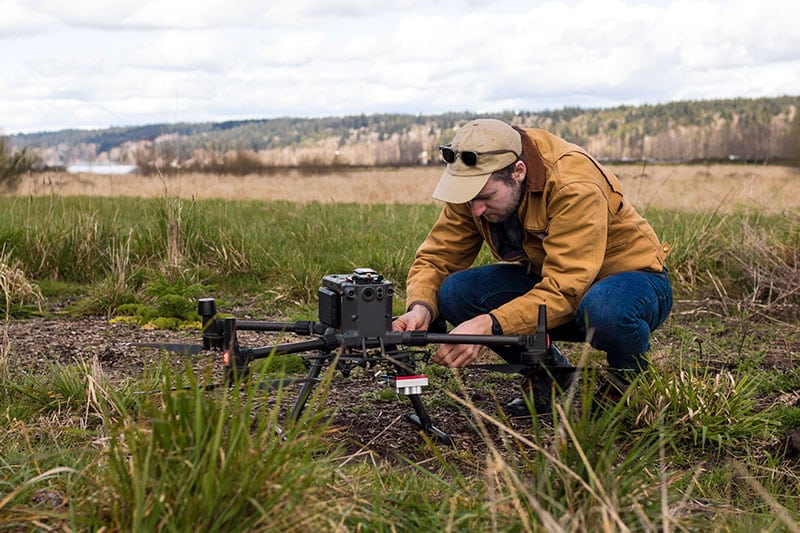 SPECIFICATIONS
Weight

231,9 g (8,18 oz.)

(includes DLS 2 and cables)

Dimensions

8,7 cm x 5,9 cm x 4,54 cm

(3,4 pol. x 2,3 pol. x 1,8 pol.)

External power supply

4,2 VCC – 15,8 VCC

4 W nominal, 8 W peak

Spectral ranges

Blue, green, red, near infrared (global shutter, narrow band)

Wavelength (nm)

Blue (475 nm central, 20 nm bandwidth)

Green (560 nm central, 20 nm bandwidth)

Red (668 nm central, 10 nm bandwidth)

Borderline Red (717 nm central, 10 nm bandwidth)

Near Infra-Red (840 nm centre, 40 nm bandwidth)

RGB color output

Global shutter, aligned with all risers

Soil Sample Distance (GSD)

8 cm per pixel (per band) at 120 m (~400 pés) AGL

Capture rate

1 capture per second (all bands), 12 bit RAW

Interfaces

Serial, Ethernet 10/100/1000, removable Wi-Fi, external drive, GPS, SDHC

Field of view

47.2° HFOV

Driving options

Timer mode, override mode, external triggering mode (PWM, GPIO, serial and Ethernet options), manual capture mode