ZENMUSE P1
Efficiency through photogrammetry
DJI's Zenmuse P1 is a surveying gimbal, designed for the Matrice 300 RTK drone. Versatile and high-performance, it is the solution for high-precision aerial mapping.
The Zenmuse P1 integrates a full-frame sensor with interchangeable fixed-focus lenses on a 3-axis stabilised gimbal. Designed for photogrammetry flight missions, it takes efficiency and accuracy to a whole new level.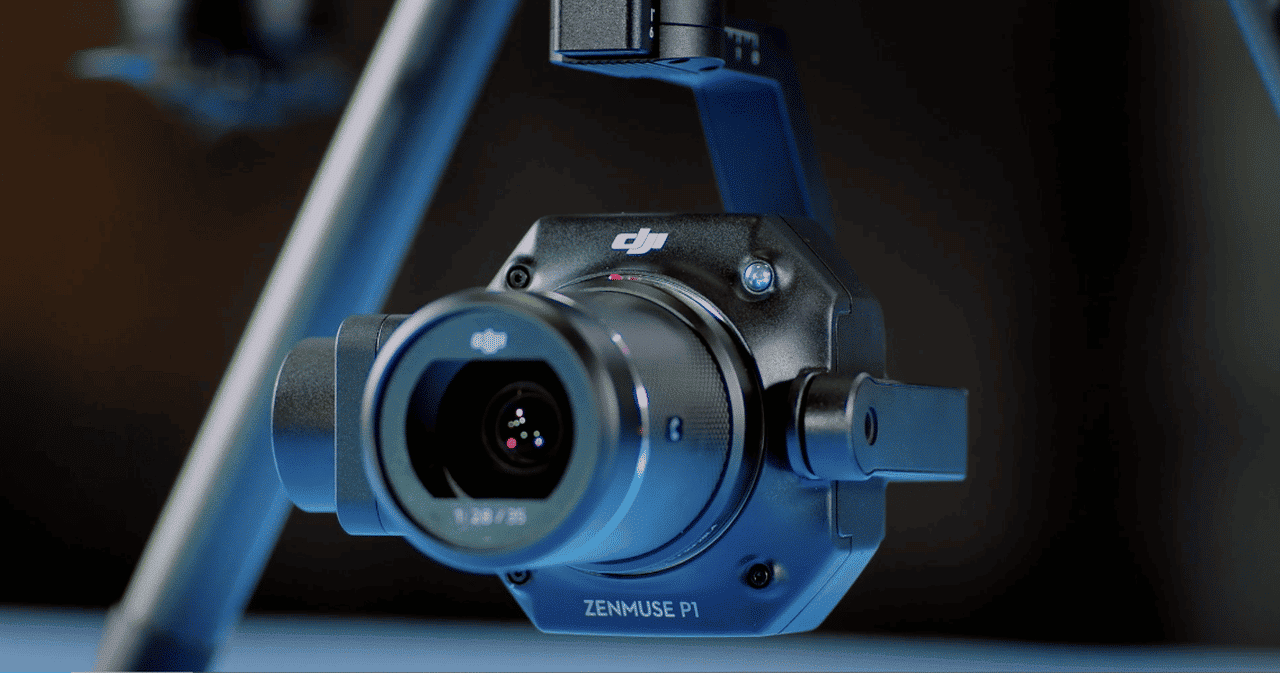 Accuracy without GCP: 3 cm horizontal / 5 cm vertical
Compatible with DJI M300 RTK
Supports DJI 24/35/50 mm lenses
THE REFERENCE TOOL FOR AERIAL PHOTOGRAMMETRY
Exceptional efficiency: the P1 features a high-sensitivity, low-noise full-frame sensor that can take a photo every 0.7 seconds during flight, covering up to 3 km2 in a single flight.
Exceptional accuracy: equipped with a global mechanical shutter and the new TimeSync 2.0 system. The Zenmuse P1 allows users to capture data with centimetre accuracy.
Robust versatility: create 2D, 3D models and detailed reconstructions thanks to the integrated 3-axis gimbal that can be equipped with 24/35/50mm lenses and the intelligent oblique capture function.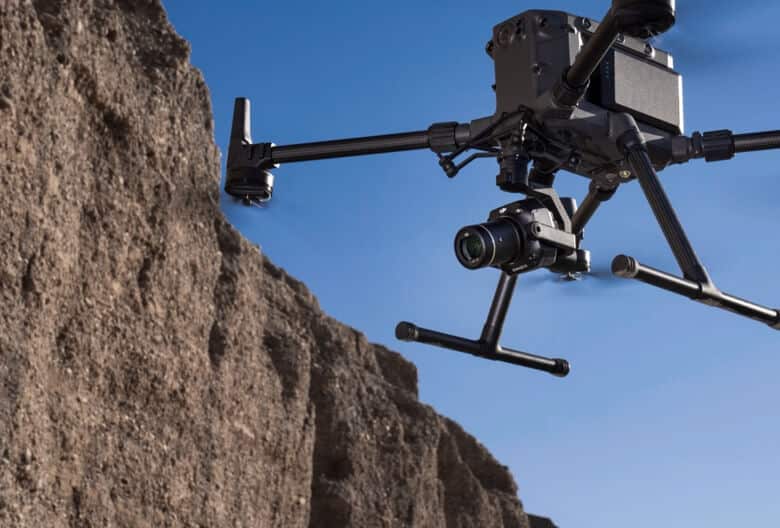 Multi-angle oblique images that meet the requirements of 3D modelling in sectors such as urban planning.
Acquisition of high-resolution image data of vertical or inclined surfaces.
Increased safety during maintenance and operational uptime.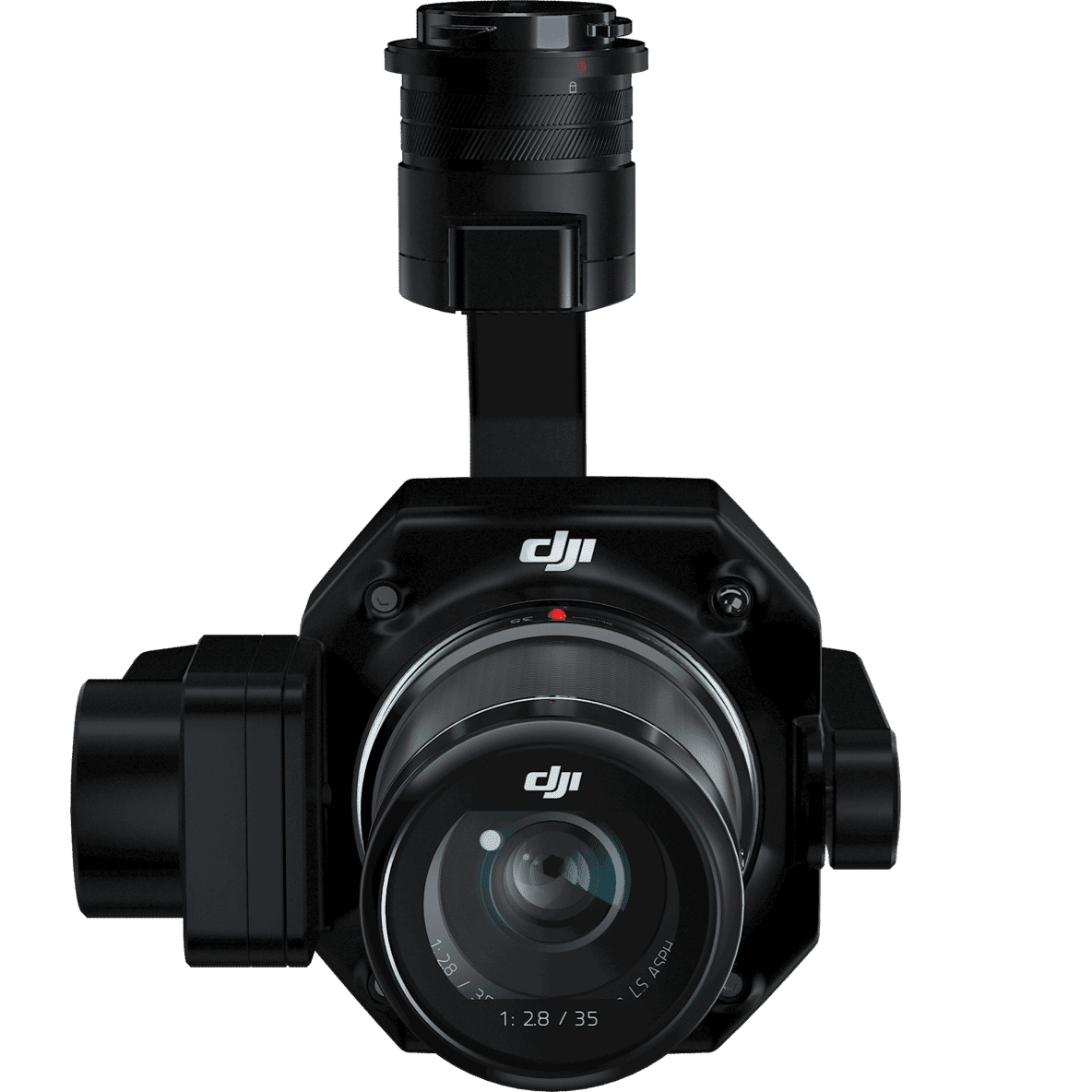 Increased safety during maintenance and operational uptime.
TO ENABLE PROFESSIONALS TO CAPTURE THE BEST POSSIBLE DATA
2D Orthomosaic (Collect accurate data quickly and easily that complies with 1: 500 and 1: 1000 cadastral accuracy standards.)
3D oblique (Oblique image data from multiple angles captured for 3D modelling is provided efficiently and concisely, and can be widely used in many industries, such as urban planning, cadastral survey, security command, etc., aiding in the construction of smart-city and 3D in real time).
Detailed reconstruction (high-resolution data images can be obtained efficiently and easily, to help restore the fine texture, structure and characteristics of soil and objects. It can be widely used in the reconstruction of buildings, building protection buildings, water conservancy engineering and geological studies).
Real-time reconstruction (collect geographic information of large areas in real time using DJI Terra and make crucial decisions where you are).
SINGLE FRAME CAMERA
S

ensor 45 MP CMOS

– 4.4 μm pixel size – High-sensitivity, low-noise images for extended uptime

Captures a photo every 0.7 seconds

during flight.

TimeSync 2.0

aligns the camera, flight controller, RTK module and gimbal in real time.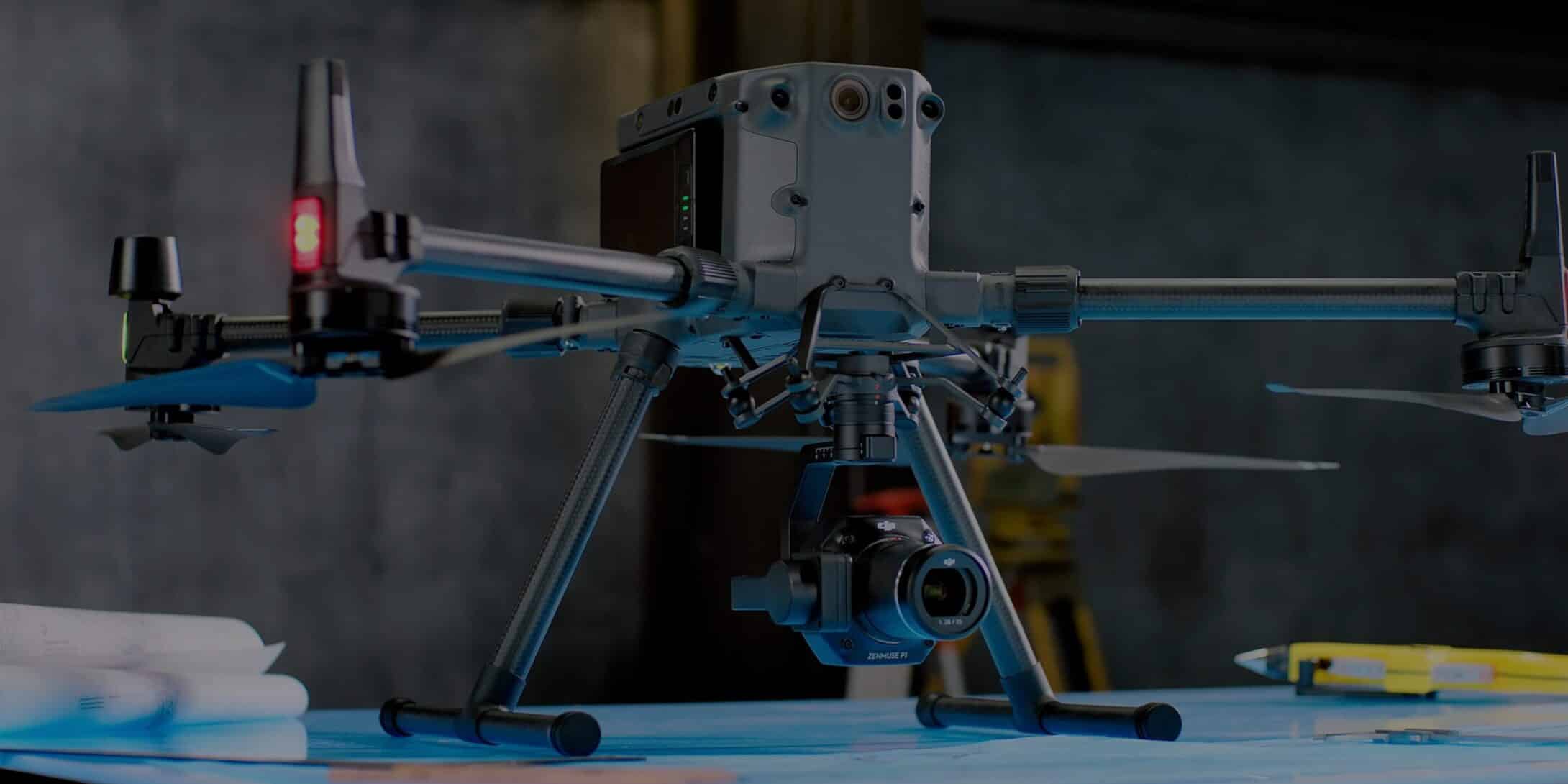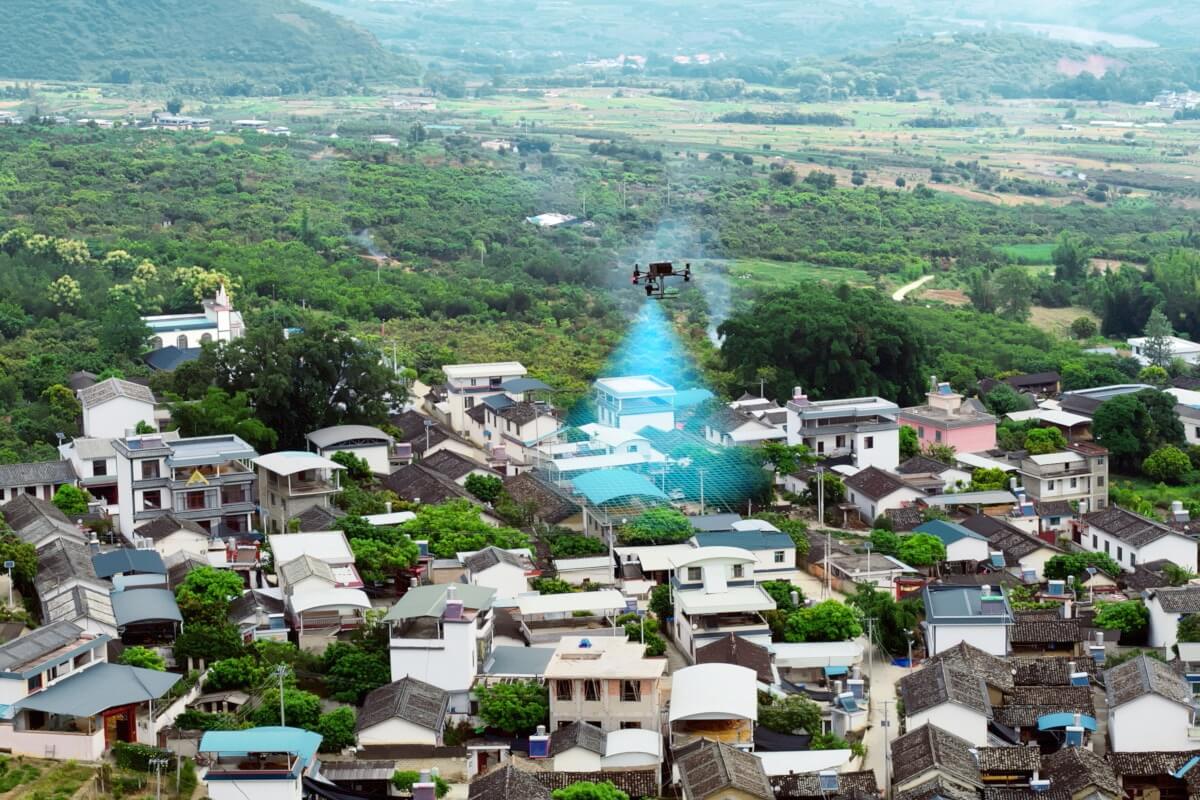 INTELLIGENT OBLIQUE CAPTURE
Increase the efficiency of your mission by using intelligent oblique capture that can take photos at the different angles required, automatically. Only photos essential for reconstruction will be captured in flight, increasing post-processing efficiency by 20% to 50%.
INTELLIGENT DATA MANAGEMENT
Files containing mission results are automatically associated with the mission name and time.
A central storage location for photos, GNSS data and TimeStamps.MRK files.
Image metadata contains intrinsic and extrinsic camera parameters and RTK status.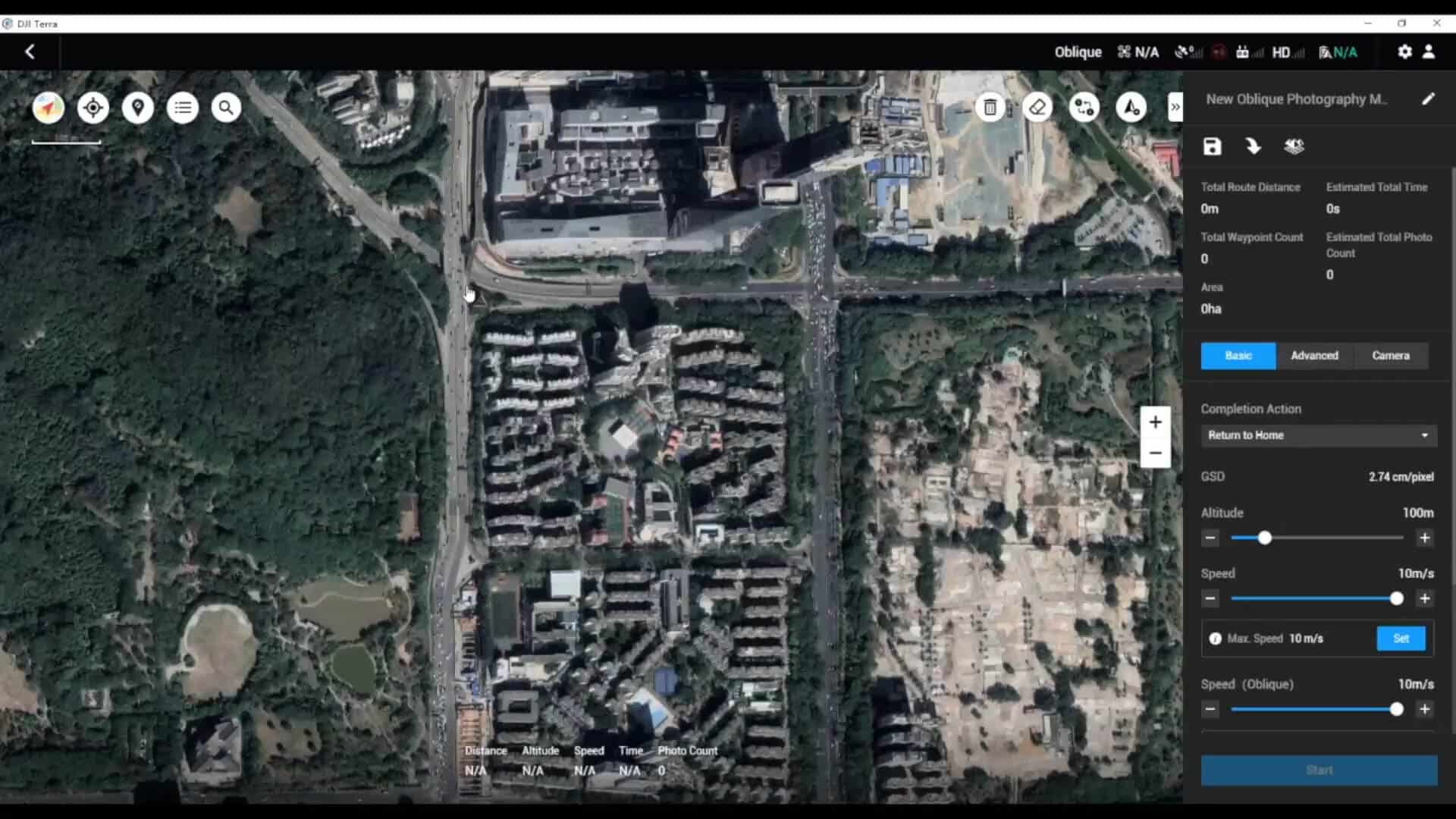 ATTACHING DRONE DATA TO DJI TERRA
– Data capture: plan the mission using the DJI Pilot application with various flight options available. The Matrice 300 RTK and P1 camera can capture accurate and detailed data quickly and reliably.
– Data processing: import the dataset with DJI Terra and reconstruct models and maps.
Zenmuse P1 Frequently Asked Questions
What's the resolution of the photos taken by DJI P1?
The P1 takes photos with a resolution of 8192 * 5460, or approximately 45 megapixels.
Which image/video formats are supported?
Photos: JPEG, DNG, JPEG+DNG;
Videos: MP4,MOV
What's the shortest continuous shooting interval of the camera?
0.7 seconds
What's the mechanical shutter speed range of the P1?
De 1/2000 s – 1 s.
What's the single pixel size of the P1?
4.4 μm.
Which drones are compatible with the P1, on which stabilizer port can it be installed?
Suport M300 RTK, and currently can be installed only on the single downward gimbal of M300 RTK.
What position do the photos taken by the P1 record?
In photos taken by the P1, the position of the exit pupil in the center of the camera lens is recorded.
Is the lens zoom compatible? How to focus during an operation?
Zoom is not currently supported. First path autofocus and calibrated infinity focus can be used in flight mission. Manual focus is mandatory in manual flight.
What is high sensitivity and low noise mode of the P1?
The P1's high sensitivity and low noise mode can improve camera sensitivity (ISO) while reducing noise levels, expanding the range of scenarios in which the P1 can operate.
What are the features of the M300 RTK when used with the Zenmuse P1 TimeSync 2.0 aerial surveying solution?
Output. The exposure time interval in microseconds;
Time synchronization for camera, stabilizer, flight controller and RTK;
New position and orientation compensation function that writes precise camera exit pupil positions in photos based on the positions and orientations of the drone and stabilizer.
FUNCTIONAL CHARACTERISTICS
How does intelligent oblique capture work?
This function allows you to take photos from multiple angles during a flight by controlling the load. All ortho and oblique photographs required for 3D reconstruction can be obtained in a single flight path. Only photos that are essential for reconstruction will be taken at the edge of the flight area, minimizing the number of images taken and significantly increasing post-processing efficiency. Unique oblique capture strategies are applied to each flight path in different flight areas to ensure complete data capture in all target areas. The flight speeds will vary for each flight segment as the camera rotates to capture oblique and ortho photographs as efficiently as possible, as determined by the algorithm. Currently, this function is only available using the M300 RTK with the P1. To use the feature, enable it under Cartography in the Flight Mission settings of the DJI Pilot application.
What is the camera tilt angle range during P1 intelligent oblique capture?
The tilt angle range is -45° to -90°.
Can intelligent oblique capture ensure that photos cover the edges of the flight area?
Intelligent oblique capture allows users to capture sufficient data for the selected measurement area. Photos will be taken from five different angles to cover the entire area, including the edges.
Why aren't images taken at the pivot points in smart oblique capture?
As the camera firing angle can be affected by the position of the aircraft during turns, containment zones are added in the algorithm to account for this. No photos are taken at the pivot points to ensure that the P1 captures images at an accurate tilt angle.
How does variable speed flight work in intelligent oblique capture?
Each section of the flight path comes with a different oblique capture sequence, which means that the time spent completing each sequence and the speed at which each section is completed can vary, assuming a constant overlap rate. The aircraft will operate at maximum efficiency in intelligent oblique capture mode.
Why does the trigger sequence in smart oblique capture only capture four angles, trs angles or even one angle sometimes, but not five?
In intelligent oblique capture, only photos essential for reconstruction will be taken at the edge of the flight area. The trigger sequence executed depends on the size of the measurement area demarcated by the user, the flight altitude and the tilt angle of the camera.
How does the ground pixel size of the data collected by the P1 relate to its flight altitude?
24 mm objective: GSD=H/55;
35 mm objective: GSD=H/80;
50 mm objective: GSD=H/114;
The ground pixel size (GSD) is measured in centimeters (cm)/pixel; the distance to the target (H) is measured in meters (m).
In which topgoraphic and cartographic scenarios can P1 be used?
The P1 can be used in multiple surveying and mapping scenarios, including 2D orthomosaic, 3D oblique, detailed modeling and real-time mapping.
Does the M300 RTK support PPK post-processing when used with the P1?
Yes. The task folder stores photos, original GNSS observations and TimeStamps.MRK files, which are used for PPK post-processing calculations.
What types of application control are supported by the M300 RTK when used with the P1 aerial surveying solution?
It is currently only compatible with DJI Pilot.
What operating modes are supported by the P1 when used with the M300 RTK?
The P1 supports the following operating modes: aerial photography (including intelligent oblique capture), oblique photography, corridor mapping flight, trajectory flight and manual operation.
What modes of operation are supported for constant altitude flight paths?
The constant height flight path function is available in Mapping mode, but not in Oblique Photogrammetry, Corridor Mapping Flight or Intelligent Oblique Capture modes.
Does intelligent oblique capture work in corridor mapping flights?
No.
Which propellers are included with the M300 RTK?
The M300 RTK includes 2110 propellers. It is also compatible with 2195 high altitude and noise reduction propellers.
Access to technical specifications
GENERAL
Product name

ZENMUSE P1

Dimensions

198 × 166 × 129 mm

Weight

Aprox. 800 g

Power

20 W

IP level

IP4X

Compatible aircraft

Matrice 300 RTK

Operating temperature range

From -20 to 50 °C (-4 to 122 °F)

Storage temperature range

-20° to 60° C (-4° to 140° F)

Absolute Accuracy

Horizontal: 3 cm, Vertical: 5 cm *

* Using Mapping Mission at a GSD of 3 cm and flight speed of 15 m/s, with an 75% front overlap rate and a 55% side overlap rate.
CAMERA
Sensor

Sensor size (Still): 35.9×24 mm (Full frame)

Sensor size (Max video recording area): 34×19 mm

Effective Pixels: 45MP

Pixel size: 4.4 μm

Supported SD cards

SD: UHS-I rated or higher; maximum capacity: 512 GB

Photo size

3:2 (8192×5460)

Operation Modes

Photo, Video, Playback

Minimum photo interval

0.7 s

Shutter Speed

Mechanical Shutter Speed: 1/2000*-1 s

Electronic Shutter Speed: 1/8000-1 s *Aperature value no larger than f/5.6

Aperture Range

f/2.8-f/16

ISO Range

Photo: 100-25600

Video: 100-25600
VÍDEO
Video Format

MP4, MOV

Video Resolution

16:9 (1920×1080)

16:9 (3840×2160)*

*Only 35mm lens supported

Frame rate

60 fps
Gimbal
Stabilized System

3-axis (tilt, roll, pan)

Mechanical Range

Tilt: de -130° a +40;

Roll: de -55° a +55°;

Pan: ±320°
Gimbal
| | |
| --- | --- |
| Angular Vibration Range | ±0.01° |
| Support | DJI SKYPORT detachable |
CAMERA
Compatible lenses

DJI DL 24mm F2.8 LS ASPH lens (with lens hood and balancing/filter ring), FOV 84°

DJI DL 35mm F2.8 LS ASPH lens (with lens hood and balancing/filter ring), FOV 63.5°

DJI DL 50mm F2.8 LS ASPH lens (with lens hood and balancing/filter ring), FOV 46.8

Archive files

Raw GNSS photo/observation data/image log file